By Heather Lopez
I was pregnant in December for both of my pregnancies. My daughter was born on the 20th, just in time for Christmas. I remember struggling to find something that fit over my belly, but still looked sexy and cheerful for the season. With my daughter, I just got out of the hospital on Christmas eve so I did not do any dressing up that year. But last year, I was doing my daughter's first birthday and covering my 4 month old tummy, though it looked at least 6 months. I settled on a shiny, silky leopard print blouse and a black stretchy skirt. Though the outfit looked alright and was comfortable, I wish had found something better. Here's where the article comes in. I did some research into sexy holiday maternity dresses and hear are my personal top picks. I hope it provides you with some guidance that I did not have myself.
TOP PICKS
1. The Jane Maternity Dress by Everly Grey $68 @ Due Maternity
This dress is sleek, chic, and affordable. I would have died to have worn this last year.
2. Holiday Maternity Dress $59.99 @ Babies N Bellies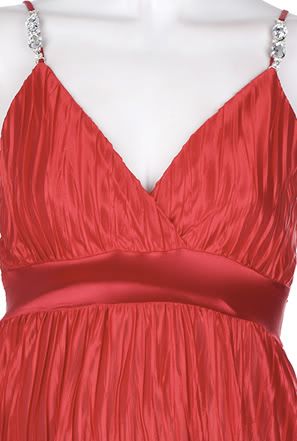 Here's one for if your daring. All I can say is that I am in awe.
3. SPLURGE ALERT!! Haileys Maternity Dress $295 @ Bella Blu Maternity
It's alittle pricey, but it looks well worth the mula.
4. New Black Red Bolero Maternity Dress XL Special Holiday $74.99 @ Ebay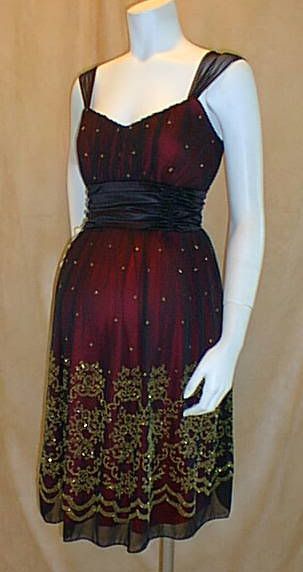 WOW! Where were you when I was dress shopping? Look at the detail. This is perfect for the holidays. I'd buy it now if it weren't a maternity dress.
5. Short Sleeve Empire Waist Maternity Dress $73.99 @ A Pea in The Pod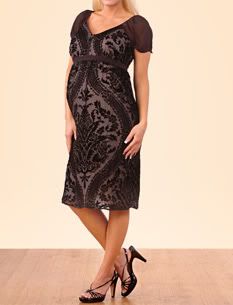 I love the lacey layers and pattern. Very sophisticated and sexy.
6. The 6waydress $138 @ Belly Button Boutique

This works out to $23 a dress. Not bad! Don't you just love versatility? Plus, this looks like something you can wear for more than the holidays and even beyond birth.
Disclaimer: No compensation was received by any of the companies mentioned above for this article.
Posted by hahmom @ 1 December 2009