So, you might've seen my (Heather) other post about me co-hosting the National Mom's Nite Out event at the Boca Town Center and how it was sponsored in part by Volkswagen. (Very cool sidenote: One of my entourage, yes I had an entourage, won the $250 Simon Mall giftcard that Volkswagen sponsored that night.)
As the official mommyblogger co-host I got to try out a brand new Volkswagen Routan for a day.  I have to tell you that it is extremely mom, kid, & baby friendly.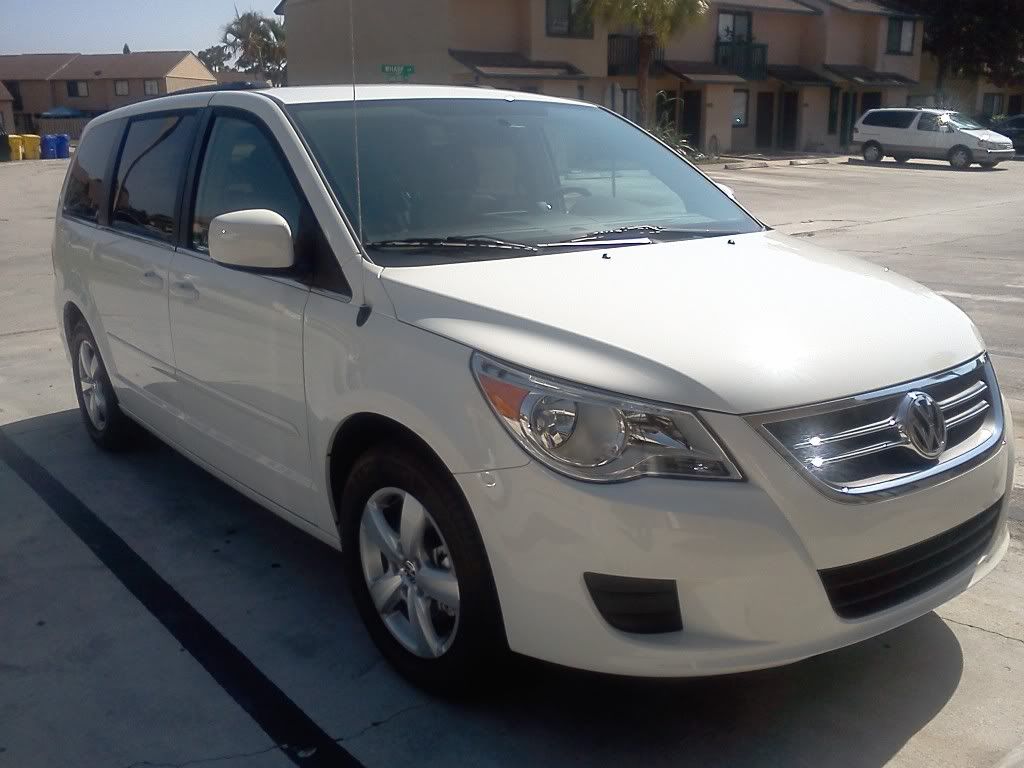 The features I Liked:
Double doors that were powered. You could gently push them and they close on their own. Or you could press the keychain button and it would close or open as needed. This came in real handy when trying to get the kids in and out of the car quickly. 
Bucket Seats in the middle aisle, so my two toddlers were separated.
Spacious- Lots of room for bags.
The cup-holders in front that gripped my cups no matter the size.
The built-in phone in the steering wheel, even though I didn't use it.
The idiot -proof numbered instructions that allow you to fold down all of the seats into the floor if you needed a large space to transport things.
My kids love it! They didn't even want to get out when I had to return it.
Gas mileage was good for a mini-van.
What I didn't love:
The sliding doors took a very long time to open and close.
For some reason the light in the trunk was popped out and they had to pop it back in. Hope that it isn't that easy to come out.
When I accelerated, it seemed like there wasn't a smooth transition from one speed to the next.
The price for my budget seemed like it might be too steep for me to cover, with it being approx $33K with taxes and fees. (Though they have a first time buyer program that might help).
Overall
I would say that it is a vehicle I would purchase for my family if it falls within the budget. It felt awesome to drive around and was a vast improvement on my current mode of transportation. I am definitely in the market for a new car and this is on my list of contenders. If you are in South Florida, you can stop by the International Mall, Dadeland Mall and Town Center at Boca every weekend in May to check out Volkswagen.
Disclosure: I was compensated for this post, though it in no way affected my opinions stated above.
Posted by hahmom @ 11 May 2011